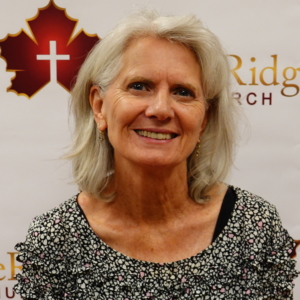 MY FAITH JOURNEY
I grew up attending church, mainly with my mom and brother.  I always loved God and yearned to know Him better.  My personal relationship with the Lord Jesus Christ came somewhere in my mid 20's.
I married at 19, had 2 children by 22 and divorced by 33.  My faith grew 3 steps forward and 2 steps backward.  Many of my choices lacked any godly wisdom but God mercifully took His time revealing and pruning me for His Kingdom.
My husband, Tom, and I have been married for 24 years and we both give God the glory for a loving marriage.  Our advice:  Pray together every day and laugh a lot.
FAMILY
There are 4 children in our blended family and 2 amazing granddaughters. Also, one King Charles Cavalier dog named George.
PASSIONS FOR THE KINGDOM
To walk alongside the hurting and needy.  To use all the grace God has shown me to others.
Prayer.
FAVORITE BIBLE VERSE
"Do not be anxious about anything, but in every situation, by prayer and petition, with thanksgiving, present your request to God and the peace of God, which transcends all understanding, will guard your hearts and minds in Christ Jesus.  Finally, brothers and sisters, whatever is true, whatever is noble, whatever is right, whatever is pure, whatever is lovely, whatever is admirable, excellent or praiseworthy, think about such things."  Philippians 4:6-8
RECOMMENDED BOOKS
The Hiding Place by Corrie Ten Boom
Left to Tell by Immaculee' Ilibagzia
Kisses for Katie
The Man Who Listens to Horses by Monty Roberts
To Kill a Mockingbird by Harper Lee