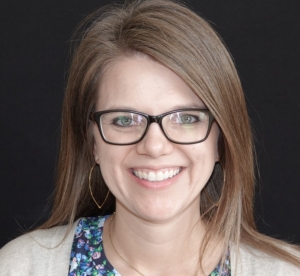 RESPONSIBILITIES
Elder Board
MY FAITH JOURNEY
I grew up in a Christian home and accepted Christ as my personal Savior at the age of 5 with my mom. I am thankful to have known Christ so young as I do not remember what it felt like to live without the peace and hope of Jesus Christ in my life. Since my salvation, there have been several moments, experiences, and people who have greatly impacted my spiritual walk. One of those experiences was Bible camp. My parents loved sending me to various Bible camps and it was through camp ministry that God really grabbed hold of my heart and made me want to be His disciple. I loved camp so much that I spent five summers as a camp counselor! Another life circumstance that greatly impacted my walk with Christ was marriage. I honestly did not understand the depth of my sin and the hurt my flesh could cause others until I got married. Marriage (and parenting) have been absolutely refining and I am grateful God gave me the gift of marriage and parenting to convict, challenge, and encourage me in my walk with Him.
FAMILY
My amazing husband Kyle and I have three young children, Harper, Jaxen, and Beckett. We live here in Maple Grove.
PASSIONS FOR THE KINGDOM
I love working with kids and youth! It is such a blessing to be a part of their young lives and see the Lord shape who they are. I also feel very called to prayer and desire to serve in various prayer ministries.
FAVORITE BIBLE VERSE
My life verse is Psalm 46:1-2 "God is my refuge and strength, a very present help in trouble. Therefore, we will not fear though the earth gives way, though the mountains be moved into the heart of the sea." I was going through a rough time in life and I read this verse and it brought me to my knees in awe of my God. Even if the earth gives way, I do not need to fear because the God of the universe, my very Creator, is my ever-present help.
HOBBIES
I enjoy spending time with my family and friends, playing board and card games, being outside, and traveling! I also love to read. The book I am currently reading is Lord Change Me by Evelyn Christenson and I highly recommend this book!