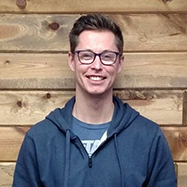 Minister of Children and Adult Education
MY FAITH JOURNEY
I was raised with exposure to Catholic (parents) and Lutheran (neighbors) traditions. Both planted a seed that one day would be activated by the saving grace of God. I was wayward in my teen years and became very broken. God did an amazing work in my late teens and early twenties. God, using my eventual wife, her church home (Christian and Missionary Alliance in Duluth, MN), and some other Christian influence he put in my path, brought me to a place where I understood my sinful condition, my need for repentance, and a saving knowledge of Jesus Christ as Lord. Being a born-again believer is what I know and want for others. God has the power to bring the spiritually dead to life in Christ. The Lord has led me to become very involved with his church in many areas. I am currently being called to oversee Christian Education at MapleRidge.
FAMILY
My wife, Kaci, and I have five children. We also love animals and have numerous pets.
PASSIONS FOR THE KINGDOM
Salvation is a personal matter that leads to a community life in Christ. Jesus' work doesn't stop where he finds us. Learning to live fully and freely in Jesus is an ongoing state-of-being that requires a lifetime of response. I have a passion to grow personally and cooperatively with others in Christ Jesus. Many people were instrumental in the process of God wooing me to himself and are still being used in my sanctification. I fully intend on allowing God to work through my life for the sake/blessing of others and ultimately, His glory.
FAVORITE BIBLE VERSE
Matthew 9:12-13
On hearing this, Jesus said, "It is not the healthy who need a doctor, but the sick. But go and learn what this means: 'I desire mercy, not sacrifice. For I have not come to call the righteous, but sinners."
John 3:5-8 New International Version (NIV)
Jesus answered, "Very truly I tell you, no one can enter the kingdom of God unless they are born of water and the Spirit. Flesh gives birth to flesh, but the Spirit gives birth to spirit. You should not be surprised at my saying, 'You must be born again.' The wind blows wherever it pleases. You hear its sound, but you cannot tell where it comes from or where it is going. So it is with everyone born of the Spirit."
Colossians 3:1-4
Therefore, if you have been raised with Christ, keep seeking the things above, where Christ is, seated at the right hand of God. Keep thinking about things above, not things on the earth, for you have died and your life is hidden with Christ in God. When Christ (who is your life) appears, then you too will be revealed in glory with him.
HOBBIES
Sports, learning, and storytelling (movies & shows).
RECOMMENDED BOOKS
Renovation of the Heart by Dallas Willard
Spiritual Leadership by Henry & Richard Blackaby
Across the Spectrum by Gregory Boyd & Paul Eddy
The Christian Parenting Handbook by Scott Turansky & Joanne Miller RN