"But you, when you pray, go into your room, and when you've shut your door, pray to your Father who is in the secret place; and your Father who sees in secret will reward you openly,"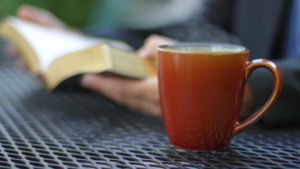 (Matthew 6:6).
"Now in the morning, having risen a long while before daylight, He went out and departed to a solitary place; and there He prayed," (Mark 1:35).
Do you spend time with your Heavenly Father alone? Is it a regular appointment you keep with Him?
This morning I was praying for a number of people I love. I have a friend who is agitated in worry for a child with a difficult problem he's dealing with regarding his property. Concern for him and his children keeps her awake at night. I have a friend whose health is not good — back problems, depression, weight issues. I have a friend who misses her mom who is with Jesus. She, too, battles depression and other issues I'm not privy to. Do each of my friends spend time with our Savior talking to Him and searching out His Word? I pray they do.
What are your struggles, today? That question brings them straight up in your mind, doesn't it? Have you talked to Jesus about them? Have you spent time reading and studying His Word about your concern, particularly, and more generally allowing His Spirit to teach you and transform you more into the likeness of Jesus?

"But the Helper, the Holy Spirit, whom the Father will send in My name, He will teach you all things, and bring to your remembrance all things that I said to you," (John 14:26).
"Sanctify them by your truth. Your word is truth," (John 17:17).
"Be anxious for nothing, but in everything by prayer and supplication, with thanksgiving, let your requests be made known to God; and the peace of God, which surpasses all understanding, will guard your hearts and minds through Christ Jesus," (Philippians 4:6-7).
Jesus was a busy Man while He was here on earth. He traveled with 12 disciples constantly and was often swarmed with needy people to whom He ministered. And all the while He did these things, He knew he was coming closer and closer to His appointment with death on our behalf. He had relational issues with His siblings, had to settle squabbles amongst the disciples, and He had the care of His mother to consider. He ministered to and prayed for others, strengthened by God's Spirit, but still carried the weight of the world, literally, on His shoulders. And what did He do? He made time to get away and talk to His Father.
And that is what His Word exhorts us to do. Do we do it?
Scripture encourages us to draw near to God . . .
"Draw near to God and He will draw near to you," (James 4:8a).
. . . To spend time in God's Word . . .

"Blessed is the man who walks not in the counsel of the ungodly, nor stands in the path of sinners, nor sits in the seat of the scornful; but his delight is in the law of the Lord, and in his law he meditates day and night,"(Psalm 1:1-2).
. . . And to be in constant communication with our Father . . .
"Pray without ceasing," (I Thessalonians 5:17).
It's true. We all have days of trouble when our faith wears thin. Job said man is born to trouble just as surely as sparks of a fire fly upward. It's what we do with that trouble that makes all the difference.
If we determine to spend time with our Father each day, His Spirit will transform us through His Word. And as we simultaneously pour our hearts out to Him, slowly but surely we will be transfigured into the likeness of our Savior. As we deposit our worries and heartaches at His feet, combined with gratitude for His presence and work in our daily lives, we will experience His peace, and by His grace, coming to Him not just once a day, but throughout the day, will become a way of life for us, as it surely was for our Savior.