SERVANTS: SOEUTH & SYNA LAO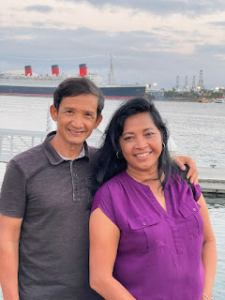 MISSION FIELD:  Cambodia
MISSION AGENCY: The Christian & Missionary Alliance
Soeuth & Syna Lao fled Cambodia as refugees but have now returned to minister and lead people to Jesus!  One paragraph from a November/December 2021 article in their mission's magazine, Alliance Life, reads:
"Soeuth and Syna Lao, who fled Cambodia as refugees and later returned to their homeland as Alliance International workers, have seen firsthand the wonders God has done. After serving in Poipet — Cambodia's "Wild West" — the Laos are now ministering in Anlong Veng, where Pol Pot died and where many of his followers reside.  Long considered Cambodia's spiritually dark area, this province is now seeing a spiritual harvest that is nothing short of miraculous.
To get to know Seouth and Syna, check out their blog and the full article from Alliance Life.  What a blessing that MapleRidge can, through this couple, reach into this country that desperately needs to hear about the love of Jesus!