"I love those who love me,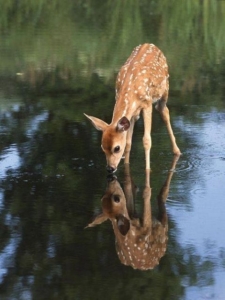 And those who seek me diligently will find me," – (Proverbs 8:17).
"When You said, 'Seek My face,'
my heart said to You, 'Your face, LORD, I will seek.,'" (Psalm 27:8).
There are a lot of Scriptures about seeking God! What, exactly, does that mean? Is He lost?
In my cursory exploration of this word, I found that there are only a couple words used for "seek" in the Old Testament, and I found a couple, also, in the new. I can confidently say that overall, when Scripture talks about seeking God, it means: to strive after, to desire, to procure, to pursue, to worship, to set affection on, to savor, to think or meditate on.
To anyone who has been or is in love, this will have significant meaning. You long to be with your beloved. You strive to make your schedule work and you curtail some activities to make time with the love of your life possible: "To pursue." God wants that kind of effort from us toward Him. He wants us to pursue Him. To want to be with Him, to make a conscious choice and direct our heart toward Him. It's a definitive effort on our part.
"Then you will call upon Me and go and pray to Me, and I will listen to you. And you will seek Me and find Me, when you search for Me with all your heart," (Jeremiah 29:12-13).
Though Jeremiah wrote these words to Israel, the principle applies to us as well – to anyone who strives to draw close to God. And not just to God, personally, but this insatiable longing overflows to all that has to do with God:
"If then you were raised with Christ, seek those things which are above, where Christ is, sitting at the right hand of God. Set your mind [affection – KJV] on [affection – KJV] on things above, not on things on the earth," (Colossians 3:1-2).
"But seek first His kingdom and His righteousness, and all these things will be added to you," (Matthew 6:33).
God wants us to want Him, to want to be with Him alone, to want to please Him and to desire His kingdom and His righteousness. And when we do, He says he will reward us:
"But without faith it is impossible to please Him, for he who comes to God must believe that He is, and that He is a rewarder of those who diligently seek Him. – Hebrews 11:6
How does He reward us? Those who seek God experience intimacy with Him that they couldn't receive any other way. It's a closeness, a communion, that is somewhat inexplicable. But when it happens, God begins to impart to us (reward us with?) understanding, wisdom, enlightenment, inner strength and more beyond our wildest imagination!
Paul prayed for this for the Ephesian believers and, just maybe, for us, too:

"For this reason I bow my knees to the Father of our Lord Jesus Christ, from whom the whole family in heaven and earth is named, that He would grant you, according to the riches of His glory, to be strengthened with might through His Spirit in the inner man, that Christ may dwell in your hearts through faith; that you, being rooted and grounded in love, may be able to comprehend with all the saints what is the width and length and depth and height— to know the love of Christ which passes knowledge; that you may be filled with all the fullness of God," (Ephesians 3:14-19).
"[I] do not cease to give thanks for you, making mention of you in my prayers: that the God of our Lord Jesus Christ, the Father of glory, may give to you the spirit of wisdom and revelation in the knowledge of Him, the eyes of your understanding being enlightened; that you may know what is the hope of His calling, what are the riches of the glory of His inheritance in the saints, and what is the exceeding greatness of His power toward us who believe, according to the working of His mighty power," (Ephesians 1:16-19).
Oh may we seek our Savior passionately with the goal of knowing Him more fully, and, as a consequence, even begin to understand how much He has in store for us now and for eternity!
"As the deer pants for the water brooks,
So pants my soul for You, O God.
My soul thirsts for God, for the living God.
When shall I come and appear before God?" (Psalm 42:1-2).