"You number my wanderings; put my tears into Your bottle; are they not in Your book?" (Psalm 56:8).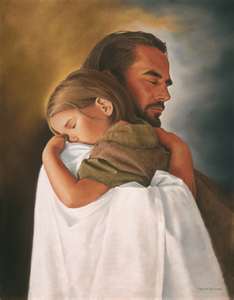 "In my distress I called upon the Lord, and cried out to my God; He heard my voice from His temple, and my cry came before Him, even to His ears," (Psalm 18:6).
When was the last time you cried? Do you remember?
I remember when I last cried. I had gotten in my car and begun to drive when all the pent-up frustration of a recent respiratory illness finally got the better of me. I didn't feel good, it was a challenge to breathe, I just wanted to be well again. I was afraid to cry, thinking I'd make it worse, but I couldn't help it. It had been a long struggle.
The year 2020 was full of tears I remember. My dad died in March and we couldn't memorialize him, so I cried because he was gone and I cried out of anger because we couldn't say goodbye. My pastor picked the day before the lockdown (which he knew nothing about, of course) to send out an email announcing his retirement. I cried then and I cried all through his retirement party later that year. And on and on and on that year went.
When we cry, it's never for nothing. We cry for good reason. We're hurting and it is absolutely therapeutic to let it all out. I prefer to have someone around to hold onto, but that doesn't always happen. But even when I'm all alone, I know my Lord is with me. He promised He would never leave me, so He must be there.
"He Himself has said, 'I will never leave you nor forsake you,'" (Hebrews 13:5b).
Jesus told His disciples,
"I will not leave you orphans; I will come to you," (John 14:18).
And that promise applies to you and me as well. Now, He's not physically present with us, but He is, indeed, with us. How? By His Spirit who indwells us. He lives in us.
"And because you are sons, God has sent forth the Spirit of His Son into your hearts, crying out, "Abba, Father!" (Galatians 4:6).
He's that close.
When we are distraught, when we are in emotional agony, when we have wept until there is no more strength to weep, our Savior is near and knows everything. He knows why our heart aches. He knows the depth of our heartache. He knows why a certain circumstance happened to bring us to such grief. He also knows how to comfort us. And we don't even have to say a word.
I won't even cheapen these moments by naming what could be causing you anguish right now. If there is anguish, you know what it is. And I'm here to remind you, every cry is heard by the Father. Not one tear from your eye goes unseen. He lovingly cares for His children. Today, let His love be the strength that you need.