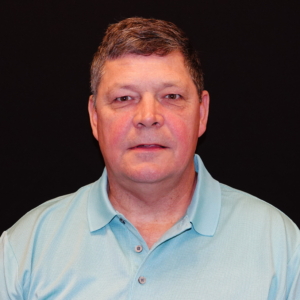 Deacon of Community Engagement
RESPONSIBILITIES
As the Deacon of Community Engagement, I am the point person for MapleRidge's ministry to our community — Maple Grove.  Thus far we have participated in Maple Grove Days, worked with some of the homeless in the area, hosted a marriage night at our church and invited the community, hosted a financial planning class for the community.  We have many ideas forming for the future!
MY FAITH JOURNEY
I love Jesus Christ and serve Him as my Lord and King.  I am a sinner and there is no way I can ever get to heaven on my own.  I keep screwing up.  But – Jesus died for me, and because I accept forgiveness through Him, I get to go to heaven.  A wonderful gift!
FAMILY
Wife: Cheryl
Children: Andrew and Daniel (both adults).
5 brothers & 7 sisters
PASSIONS FOR THE KINGDOM
God created me to love Him and serve Him. I have a heart to help people struggling with life issues.
FAVORITE BIBLE VERSE
Romans 8: 28-39 – too long to put it all here, but it is a WONDERFUL gift from God.
HOBBIES
Hiking, boating, camping, outdoor stuff, music, etc
RECOMMENDED BOOKS
The Bible; On Infantry; The Art of War; The Last American Ma;, Into the Wild; The World is Flat; The Quiet Professional