We live in a broken world where there is pain and suffering and injustice.  We have a big God and anything is possible, and we want to work to help people flourish while simultaneously supporting the spread of the Good News of Jesus Christ!  Here are the community organizations MapleRidge supports and works with:
CROSS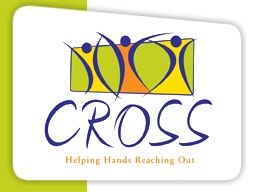 CROSS is a non-profit organization serving families and individuals living in Rogers, Maple Grove, Osseo, Champlin (West), Corcoran, and Dayton.
CROSS is committed to serving families and individuals in times of need providing mercy and compassionate supportive services.
CROSS exemplifies:
People helping people
People collaborating to strengthen community;
People whose words and actions create hope and bring joy.
You are encouraged to get involved with the many different events and drives that CROSS sponsors that helps raise money for the needs of those in our community.  Additionally, MapleRidge directly participates in many events and also has a cupboard where donated itemscan be placed to pass on to CROSS.
ART 2 HEART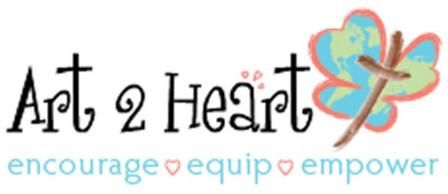 To see the lives touched by Art 2 Heart become empowered and transformed through a personal relationship with Jesus Christ and given the opportunity to experience the abundant life that only comes from knowing Him.
Art 2 Heart is a unique Christian non-profit organization which has three key initiatives.
First, to connect hearts and ignite creativity with purpose and passion in order to develop one-of-a-kind, hand-crafted products and encourage creative entrepreneurship around the world, such as with the artist cooperative we have developed in Peru.
Second, to provide a "mission minded marketplace" through our Gift Shop in Hamel, MN, our online store, and retail partners and invest all profits from product sales in opportunities to inspire hope and dignity for the oppressed and impoverished and to share the love of Jesus Christ.
Third, the ministry has a prayer and blessing initiative, called "HeartReach," through which we pray for and send little love packages to people going through difficult times to encourage them and remind them of God's love and promises.
Art 2 Heart offers many ways to get involved with their mission.
Check out their Web site:  www.art2heart.myshopify.com
WOMEN'S SOURCE

The mission of WomenSource is to compassionately assist women and couples experiencing an unplanned pregnancy by instructing them on all their options, encouraging life affirming options and providing pregnancy tests, ultrasounds, resources/referrals and parenting education to help them achieve the best outcome for them and their baby.
Call (763-208-0076) or email Women's Source at info@womensource.org if you would like to help restore hope for women facing unplanned pregnancies and help save babies' lives. WomenSource is a 501(c)(3) nonprofit, volunteer-based organization and your Minnesota charity donation is tax deductible. As a nonprofit we rely on volunteers and fundraising donations to serve the women in our community.
FEED MY STARVING CHILDREN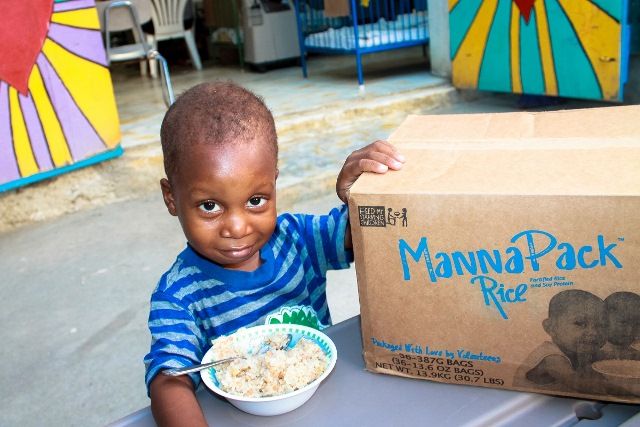 Feed My Starving Children® is a Christian non-profit organization committed to feeding God's children hungry in body and spirit. The approach is simple: children and adults hand-pack meals specifically formulated for malnourished children, and we ship these meals to our distribution partners. FMSC meals have reached nearly 70 countries around the world in our history.
MapleRidge periodically goes as a group to pack meals, but you can volunteer at any time to help!  There are three FMSC facilities in Minnesota:  Chanhassen, Eagan and Coon Rapids.
For more information on  how you can get involved, visit the Web site:  www.fmsc.org.
SAMARITAN'S PURSE/OPERATION CHRISTMAS CHILD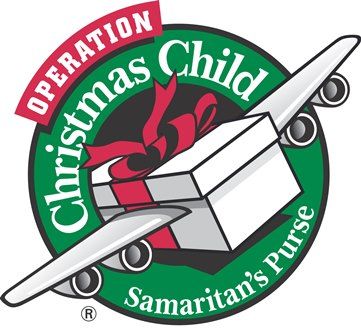 Samaritan's Purse is a nondenominational evangelical Christian organization providing spiritual and physical aid to hurting people around the world. Since 1970, Samaritan's Purse has helped meet needs of people who are victims of war, poverty, natural disasters, disease, and famine with the purpose of sharing God's love through His Son, Jesus Christ. The organization serves the church worldwide to promote the Gospel of the Lord Jesus Christ.
Churches all over the Twin Cities participate in the annual drive to muster thousands of shoe boxes for children overseas for whom a little means a lot.  Along with this shoebox full of goodies comes an opportunity for them to participate in a Bible study where they hear the gospel of Jesus Christ and have a chance to accept the grace God has provided through His Son.
At the same time shoe boxes are assembled, processing centers open up in the Twin Cities for preparing the boxes for shipping.
For more information on the annual Operation Christmas Child drive as well as other volunteer opportunities with Samaritan's Purse, check out the Web site:  https://www.samaritanspurse.org/what-we-do/operation-christmas-child/
LIFE REBUILDERS:  MINISTRIES OF MIDWEST CHALLENGE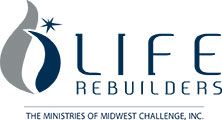 Life Rebuilders is a Christian Based Organization that provides Housing/Programs for Adult Men and Women (Adult Foster Care).  The mission of Life Rebuilders is, "Sharing the Gospel; providing Hope and Transformation."  Their vision is, "To set captives free."  LifeRebuilders has a number of different programs for those they minister to:
A Work Release Program in partnership with the Minnesota Department of Corrections as a licensed and contracted agency.
Transitional Housing that provides short-term & long-term housing and care solutions for men who have been released from prisons, treatment centers or who are homeless.
Adult Foster Care that provides long-term care solutions for women and men who have been released from prisons and treatment centers or who are homeless.
Independent Sober Living Housing for men who are committed to living a renewed and transformed life.
They serve a maximum of 108 residents within 14 separate facilities.
www.lrbmn.org
GIDEONS INTERNATIONAL

The Gideons are dedicated to making the Word of God available to everyone and, together with the local church, reaching souls for Christ.
The Gideons International is the result of a meeting between two men who wished to band commercial travelers together for evangelism. What began in 1908 as an Association of Christian businessmen placing Bibles in hotel rooms has evolved into an expanding mission to provide Scriptures to all people in nearly every facet of life. Today, this  ministry has placed more than 2 billion Scriptures in more than 95 languages to 200 countries, territories, and possessions across the globe.
They are an advocate for the lost, to bring them the saving knowledge of the Word through not only placing and distributing Scriptures, but also through personal witnessing and by associating together for service.
Jump in with us.  Try something out.  Discover how you can be part of helping people around the Twin Cities experience the kingdom of God on Earth as it is in Heaven.