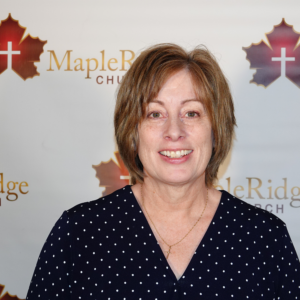 RESPONSIBILITIES
Elder Board Chair
MY FAITH JOURNEY
I grew up attending church with my family.  My family switched churches when I was in 7th grade and I remember the difference in how God's Word was preached (in that it came alive) and how God's love was shared at the new church.  It was the first time I saw an altar call and my eyes must have been popping out of my head!  I think God for the wonderful people that He has brought alongside of me in my faith journey.  I have not always stayed faithful to God's plan — but He has always stayed faithful to me.
FAMILY
I have three adult daughters — one birth daughter and two adopted daughters.  I come from a large farm family with six brothers and two sisters.
PASSIONS FOR THE KINGDOM
Studying and staying true to God's Word.
FAVORITE BIBLE VERSE
Romans 12:2  "Do not conform to the pattern of this world, but be transformed by the renewing of your mind.  Then you will be able to test and approve what God's will is — His good pleasing and perfect will."
John 16:33 "I have told you these things, so that in me you may have peace.  In this world you will have trouble.  But take heart!  I have overcome the world."
HOBBIES
Quilting, babysitting.
RECOMMENDED BOOKS
Francine Rivers:  Redeeming Love