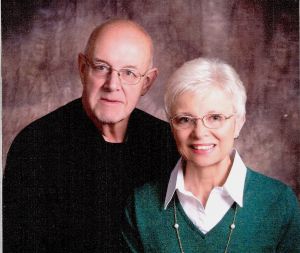 My wife, Linda, and I are in our mid-70's, married for 50+ years, came to Christ as adults and have lived in many cities in the East and Midwest US.  In our youth we attended Congregational (United Church of Christ) and Lutheran churches.  Our introduction to Christ, and the salvation message, came via a Reformed Church of America pastor, serving a church that was not evangelical.
We've worshipped in churches from ultra conservative, with no evangelical message, to non-denominational bible churches.  We've attended structured churches, lively churches, growing churches, dying churches, evangelical churches and have become more critical, based on our worship experience over 40 years.
Having attended literally dozens of churches, we seek those that preach from the Bible, show and share a love for Christ, minister to all ages and backgrounds and value all their members. Our church home must be a good community citizen and will use significant resources to serve those in need.  A living, growing church will have governing bodies of Elders and /or Deacons and the pastor will be accountable to the church body. Further, he will value this relationship.
We're new to MapleRidge Church, based on an invitation from Christian friends who share our values and need for a church home where we can worship, serve, learn, grow and praise our Lord.
Prior to attending this church, we thoroughly reviewed the website with particular attention to ministries, awareness of the community, opportunities to serve, emphasis on all age groups and the presence of small groups.  Bible Studies, varied church ministries and small groups are necessary for us to meet, serve and become accountable to our church family. Of equal importance, our church must encourage and support missionaries, near and far, that meet the physical and spiritual needs of those who are or will become Christians.
On our first visit, to MapleRidge Church, we were greeted by a member, one we see every Sunday, who opened the door, welcomed us and pointed us to a table where name tags were available.  We were promptly greeted by more members and taken to the worship center. Soon, Pastor Scott Boles greeted us and engaged us in a brief conversation prior to the worship service. He was in the lobby, after the service, to thank us and ask us to come back, as did several members that we'd met earlier.
This is one of very few churches, in our nearly 40 years of travel and worship, that sends a clear message  that we are welcome, valued and surrounded by people that love the Lord and live to serve him.
We've discovered a Christian body that worships respectfully and reverently, with music and scripture that encourage worship. Pastor Boles and a Deacon visited us in our home, and we spent a couple of hours getting to know each other and discovering what is mutually important. During that visit, I was invited to attend an off campus ministry for senior citizens.
In summary, we've found a church home of members who look outward, rather than inward. The church serves others and values our personal involvement in studies, ministries and social activities. We've met the pastor, at least one of the governing church body members and understand how the church is structured. We've found bible studies, small groups, ministries that offer chances to serve and a church that is living, growing and making a difference in the community and wider world.
We feel very blessed to be part of this church body and to have the opportunity to serve with it.